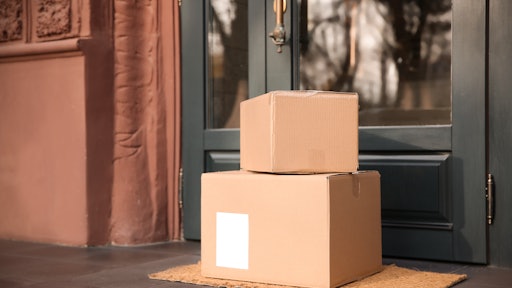 New Africa – stock.adobe.com (2
Non-essential online shopping is on a decline, yet the desire for faster shipping resumes, according to a new study from Ryder System, Inc.
"When this annual study was first initiated in 2015, the goal was to gather and monitor consumer insights surrounding the e-commerce experience and publish those findings to serve as an industry benchmark," says Jeff Wolpov, SVP of e-commerce solutions for Ryder. "This year's data shows consumers are more cost conscious, consistently prioritizing savings with free shipping, free returns, and comparison shopping. For savvy merchants, this presents an opportunity to provide customers with options to save in one area while creating opportunities to shift spending to another, such as increasing order value with free shipping thresholds or converting returns into new orders with smart returns management."
Key takeaways:
Just more than half of the study participants (51%) reported making fewer purchases, and 49% reported doing more comparison shopping, specifically due to recent inflation.

In early 2022, amid lingering supply chain disruptions, 64% of consumers had adapted to receiving shipments within 3-4 days, signifying greater tolerance for longer shipping times than in 2021 (50%) and 2020 (53%). However, 2023 data thus far shows the number of consumers expecting shipments to arrive in 1-2 days is steadily rising (+10% from 2021-2023).

71% of respondents added more items to their online shopping carts to qualify for free shipping, and 64% agree free shipping plays the biggest role in deciding where they make online purchases.
"While consumer behaviors, preferences, and expectations will continue to shift, one thing remains constant – the consumer experience is king. That means, for brands to remain relevant, they must stay current on the patterns and trends that will help them shape the ideal customer experience," adds Wolpov.