State and industry leaders are seeking to make North Dakota a hub for the growing carbon storage market, and the state recently received millions in federal funding to study a new method for capturing emissions.
The Energy and Environmental Research Center at the University of North Dakota was awarded $12.5 million from the federal Department of Energy last month for a feasibility study on its Prairie Compass Direct Air Capture Hub. The study will focus on the engineering for the project as well as the project's potential economic impact.
Direct air capture technology uses fans to filter CO2 from ambient air for permanent underground storage. It differs from other carbon storage projects in the state that capture planet-warming CO2 emissions directly from power plants.
Prairie Compass will be able to capture and store 1 million metric tons of CO2 annually by 2030 if it ends up being deployed, according to the EERC. That's equivalent to the annual emissions of nearly 223,000 gasoline-powered vehicles, according to an Environmental Protection Agency converter.
The EERC will work on the project with Climeworks, a Swiss company that operates the world's largest commercial direct air capture and storage facility called Orca, in Iceland. It will also work with Minnkota Power Cooperative on the feasibility study, focusing on Minnkota's already-permitted CO2 storage facility and the cooperative's potential to provide support services to the project.
Minnkota is finishing up the process of deciding whether it will go ahead with construction of Project Tundra, which would be the country's largest CO2 storage project, capturing emissions from the Milton R. Young Station, a coal-fired power plant in Oliver County.
Direct air capture requires a lot of energy coming from an outside source. The energy to run the fans that power Orca comes from geothermal energy which is renewable, but location-specific. Orca collects 4,000 tons of CO2 annually with a requirement of around 2,000 kilowatt-hours per metric ton of CO2, according to the World Resources Institute. At that scale, it would require 2 billion kilowatt-hours to capture the 1 million metric tons of CO2 that this project and many others like it hope to do. For perspective, North Dakota generated a little over 42.7 billion kilowatt-hours of energy in 2020, according to a report by the state Transmission Authority.
A Climeworks spokesperson said details around how the Prairie Compass DAC Hub will be powered are still being worked out, but all Climeworks' facilities will be run with renewable energy and potentially heat energy from industrial processes.
The push to advance direct air capture has accelerated in recent years, partially as a result of the 2021 Bipartisan Infrastructure Law which sets aside $3.5 billion for DAC projects across the country. The funding for Prairie Compass was announced as part of a broader slate of direct air capture projects at various stages of development.
Though many see direct air capture as a necessary step toward emissions reductions, even its proponents acknowledge the technology is expensive due to its high energy needs and relatively immaturity.
Today, the cost to bury every metric ton of CO2 from direct air capture is between $600 and $1,000 according to the International Energy Agency.
The Department of Energy hopes to bring the price down to $100 per metric ton within the decade, said Brad Crabtree, assistant secretary for the department's Office of Fossil Energy and Carbon Management. The goal of the funding is to drive down operating costs by giving the technology a kick-start.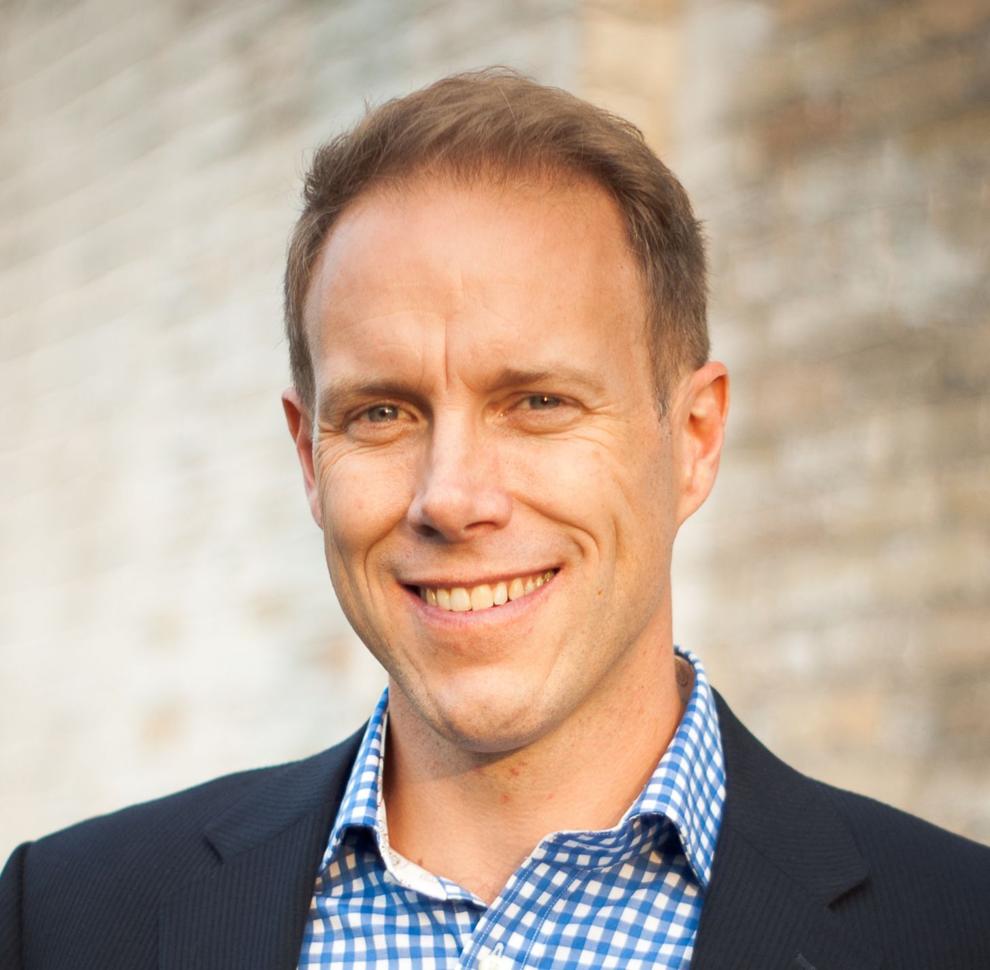 Crabtree, a North Dakota native, was in the state recently to promote the project.
"If we can bring the cost down, this won't be onerous for society in the future, it will be affordable," he said.
Crabtree cites a 2022 report by the United Nations Intergovernmental Panel on Climate Change to explain the need for the funding. The report says that in order to keep global temperatures from rising more than 2 degrees Celsius above preindustrial levels, the world needs to capture billions of tons of CO2 from the atmosphere every year over the coming decades. Direct air capture was recognized as a solution, alongside others.
However, in May a separate U.N. body making carbon market rules recommendations for the U.N. Climate Change Conference that will take place later this year expressed doubts about direct air capture's ability to address that goal, favoring nature-based solutions.
This is representative of the divergence in opinion between supporters of the technology and its detractors.
A number of environmental groups have expressed skepticism over direct air capture's cost and effectiveness as it has become the climate solution of choice for the oil and gas sector. Some also argue that its deployment slows the transition to renewable energy.
Dakota Resource Council Executive Director Scott Skokos has doubts about the technology.
"It's not that we oppose it, we just have concerns about what direct air capture means to the whole funding pool for clean energy going forward," he said.
Skokos said his organization agrees with the broader goal of removing CO2 from the atmosphere but believes there are better, more proven methods to do so, citing regenerative agricultural practices which he said his group is pushing to secure more funding for in the federal farm bill.
Regenerative agricultural practices are vast but include increased crop diversity, rotational grazing and composting. U.S. soil has the potential to sequester 250 million metric tons of carbon dioxide annually, according to a recent report by the National Academy of Sciences.
Crabtree said the government's role in funding research and development in emerging technologies from wind and solar to shale oil and gas has paid off in the recent past.
"It simply isn't acceptable to say, 'Oh these technologies aren't ready so we're not going to invest in them,'" he said. "We have been investing in technologies for decades that are now bearing fruit in the marketplace so that would be my first answer, we need to do the same thing with carbon management technology."
Crabtree said that there are and will continue to be large federal investments in renewable energy, but a number of industries such as commercial aviation and maritime shipping face uncertain paths to decarbonization.
"We will have to get to a point as a society where we will have to support carbon capture from existing facilities and the removal of CO2 from the atmosphere in the same way we do with waste management today," Crabtree said. "Now I'm not saying the industries are the same, but we all recognize as a society that we have to manage our waste."