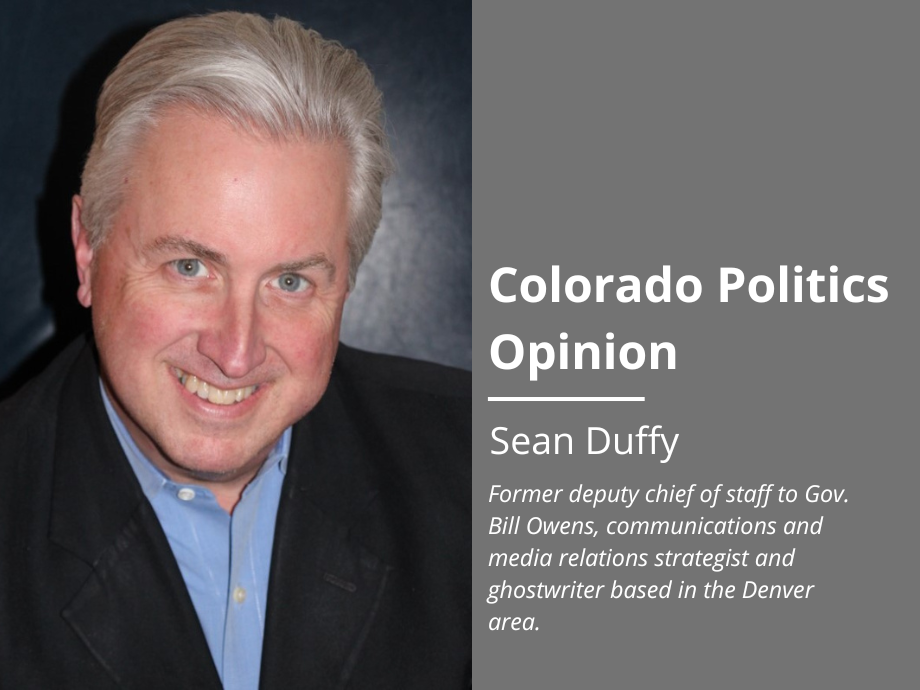 Colorado companies tied up by bureaucratic red tape are warning they're going to cut themselves free from the bonds of progressive regulations and head for the first open door.
A recent survey by the Colorado Chamber of Commerce confirmed what job-creators in the state have been warning for years: the state's hard-left, anti-jobs, ever-expanding regulatory regime is making companies rethink their presence in Colorado. And the ultimate impact is to diminish opportunities for Coloradans to find and keep family-sustaining jobs in affordable communities.
This new survey is yet another cold-water bath thrown on progressives' naïve belief that wrapping Colorado in bureaucratic red tape has only upside benefits for our state and for the men and women who work here.
Not surprisingly, two-thirds of companies surveyed said Colorado's economy is on the wrong track. But what is news is that half tied their downcast view to the state's ever-expanding regulations — a number the national research firm conducting the survey said is the highest it has ever seen.
Well, at least Colorado is first at something besides auto theft.
Stay up to speed: Sign-up for daily opinion in your inbox Monday-Friday
While sticking it to employers provides liberals with an endorphin hit, it's been shown many proposed regulations are duplicative, unworkable — or the technology doesn't even exist to accomplish some regulatory goals. Even worse, the state can't find enough qualified overseers to ensure compliance with all these new regulations.
But that doesn't slow the bureaucratic steamroller. It is not unusual for the state to layer on a new set of regulations before recently enacted measures on the same issue can even be implemented — much less evaluated.
Companies large and small, that employ millions of Coloradans, are not ATM machines that magically refill with cash nightly, as the out-of-touch legislature believes. There is an upper limit to regulatory tolerance and a time when regulators run out of other people's money.
Here are two basic bits of information that will be breaking news for anti-jobs progressives.
Companies are accountable primarily to their investors and shareholders. They are also accountable to their customers to create quality products worthy of purchase. And they are accountable to workers to create a company where quality employees want to earn a living, which in turn helps create better products.
They certainly must obey laws and regulations, and tolerate the nattering inquiries from bureaucrats, but companies are not primarily beholden to state government.
In a free society, companies can locate or expand in more congenial locations.  When the costs to do business, and create quality jobs, are too high, and regulatory compliance too burdensome, leaders look elsewhere — as they have a duty to do.
I once heard an airline executive explain to an elected official what happens when Colorado makes doing business, including doing major, costly maintenance here financially non-competitive.
"Sir, airplanes fly."
That's the real world that, too often, regulators don't know about or focus upon.
The regulatory process is done most effectively in darkness. Bureaucrats develop often-arcane, technically complex measures on environmental, health care and employment policy, for example, with little scrutiny or accountability.   Only the biggest regulatory efforts get even passing media scrutiny, and those stories are sporadic at best.
That's why the Colorado Chamber's continuing focus on this ever-growing millstone on the neck of the state's economy is so important. The Chamber has been doing everything short of standing outside the Capitol screaming into bullhorns warning treating job-creators like pinatas will eventually cause an exodus.
What needs to be underscored continually, however, is the problem isn't that wealthy CEOs will have to choose a new country club when they pull out of Colorado. It's the loss of good jobs, with high pay and benefits in a state loaded with families that dearly need them. It's a community that loses a facility that was a key pillar of the local economy — and the local tax base. It's the vibrant company that bypasses Colorado for a state that wants their jobs and will nurture a climate to keep them.
Colorado regulators may gleefully hold the door for companies that aren't interested in kowtowing to expensive, cumbersome progressive requirements that produce meager tangible benefits
But what are they really pushing toward the exit?
As we approach our 150th anniversary as a state, it's worth remembering our ancestors saw Colorado as a land of opportunity. It's a reputation that has drawn generations to our borders.
It's a shame we're becoming known now as a land of bureaucratic compliance. 
Sean Duffy, a former deputy chief of staff to Gov. Bill Owens, is a communications and media relations strategist and ghostwriter based in the Denver area.