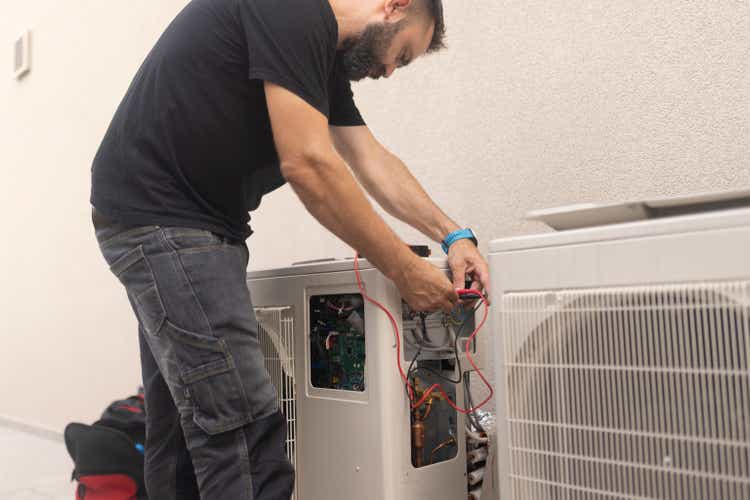 Carrier Global (NYSE:CARR) is likely to see less growth than previously expected for heat pumps in Europe as several countries change their incentives for installing the energy-efficient appliances, Bank of America Securities said in a report Tuesday.
Europe is a significant market for Carrier (CARR) with its planned acquisition of German industrial company Viessmann Group for $13.2 billion. The deal comes as Carrier (CARR) restructures operations with the planned sale of its fire and security and commercial refrigeration business next year.
"While we remain constructive on the longer-term heat pump demand trend in Europe, the concerns about Europe's near-term heat pump demand is a concern for Carrier (CARR) within the context of the recent acquisition of Viessmann," Andrew Obin, analyst at BofA, said in a September 19 report.
France, Germany and Italy have either reduced incentives to buy heat pumps or backed away from proposing outright bans on installing gas heaters in new households. In Germany, a major market for Carrier (CARR), applications for heat pumps fell 50% from a year earlier during the first six months of 2023, according to government data cited by BofA.
The bank forecasts that heat-pump sales will be flat this year and decline by 4% next year, and then rise to a new record of more than 3 million units in 2025.
Investors are likely to get more information about the European market when Carrier (CARR) hosts a call with the CEO of Viessmann on September 26, according to BofA.
BofA has a Neutral rating on Carrier (CARR) and a price target of $62 a share, based on an enterprise value-to-Ebitda multiple of 14 times estimates for 2024. The multiple is in line with those for Carrier's (CARR) peers, according to BofA.